Emmigration Permit # 356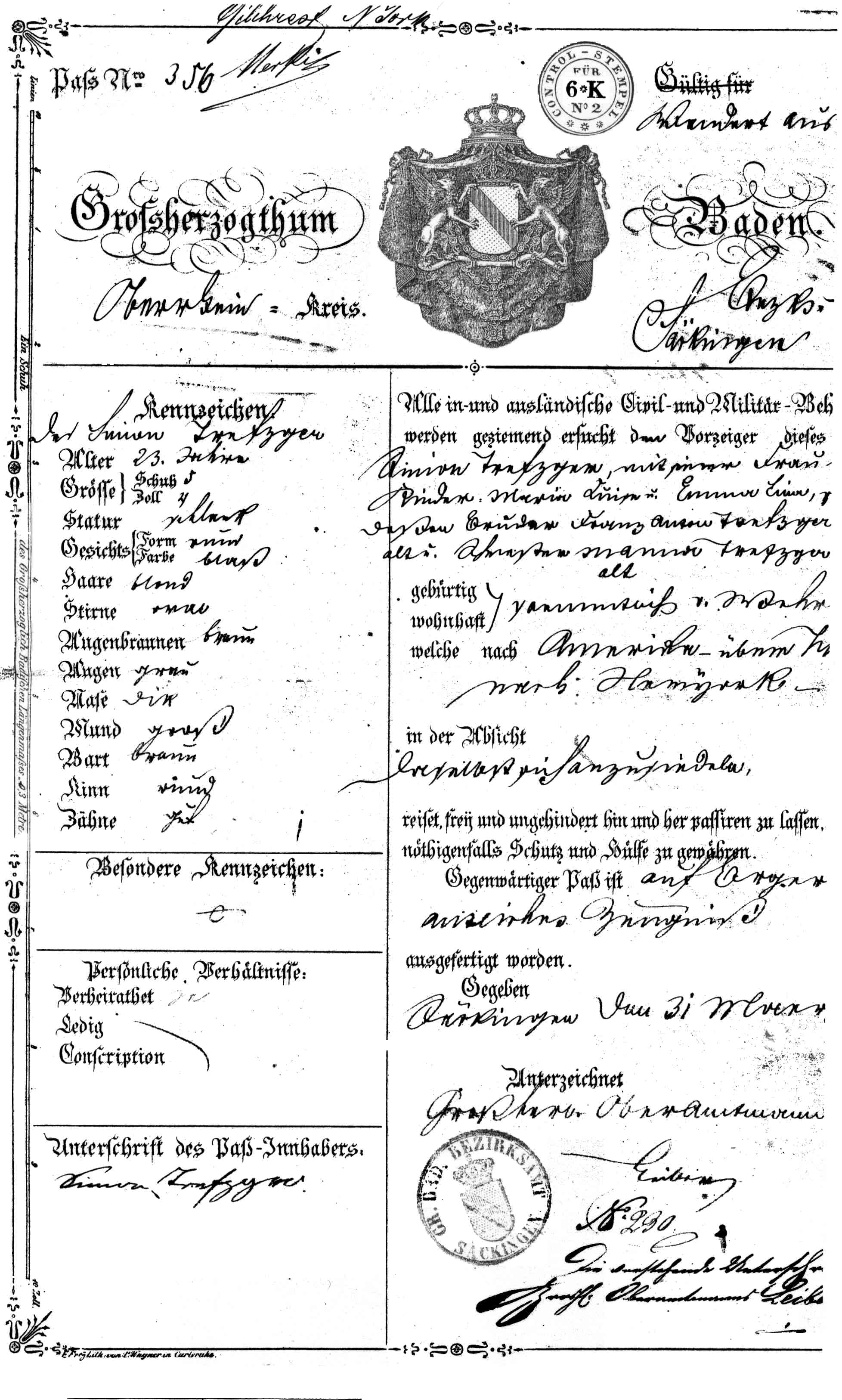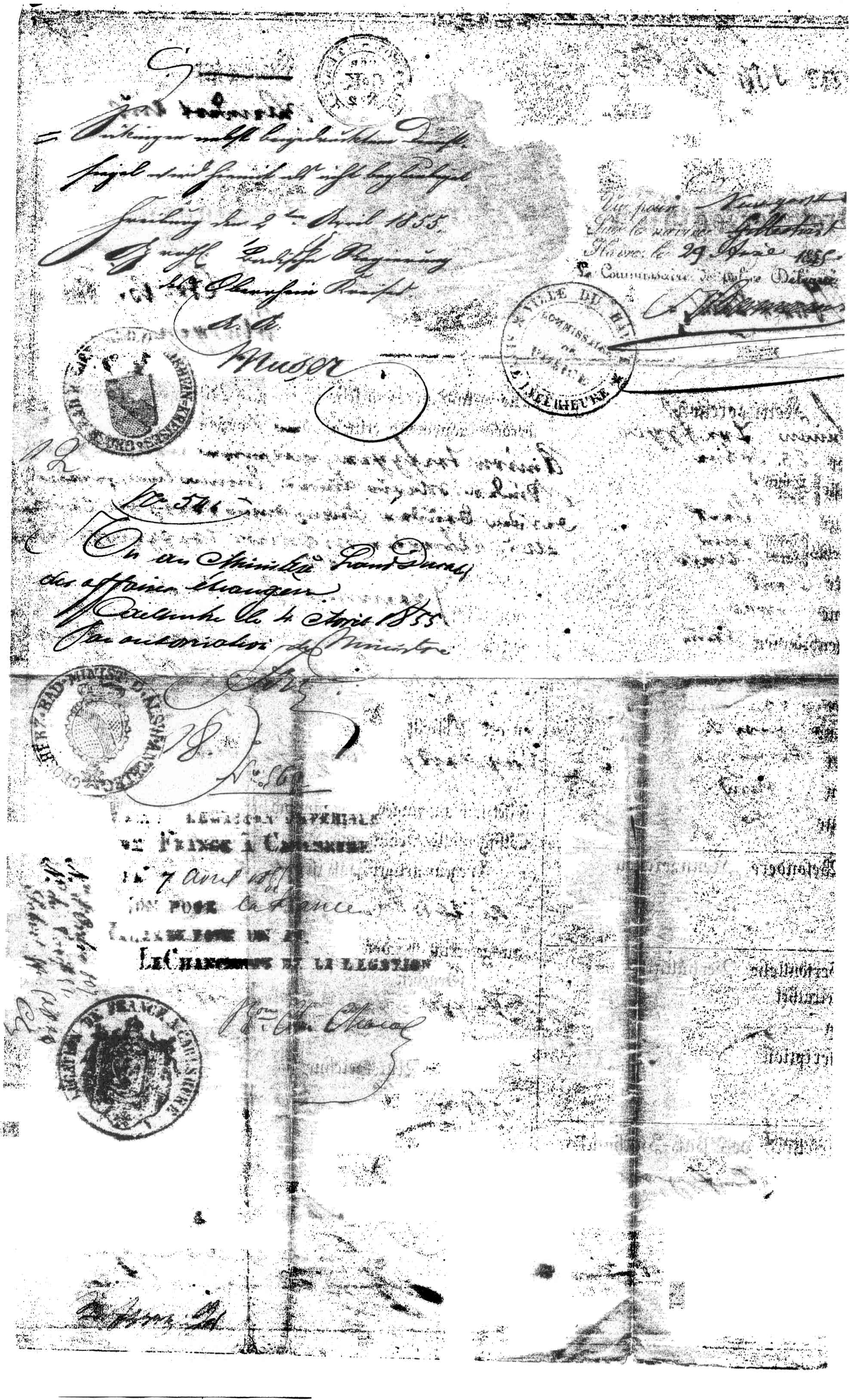 PERMIT
It was necessary before leaving Germany to have a permit or pass. This Permit is numbered 356, issued by "Grossherzogthum Baden for Simon Trefzger and his wife and 2 children, Maria Luisa and Emma Lina and his brother, Anton, 26 years old and sister, M. Anna Trefzger, 29 years old, all born and residents of Wehr vi th the destination, Amerika, with the purpose to settle there." Issued 31st of March, 1855. (Wehr, Baden) Identification of Simon: Age - 23 years; height 5 feet, 4 inches; stature - slim; face, shape - round, color - blond; hair - blond; eyebrows - brown; eyes - grey; nose -thick; mouth - large; beard - brown; chin - round; teeth - good; no other identification marks." This contains his signature which is in German script. On the back side are various endorsements with these dates, in order, "April 2, 1855 (Bad Sackingen); April 4, 1855 (French town); April 7, 1855 (French town); April 29, 1855 (LaHavre, France).

Simon and the group had to go to another town in Baden to get permission to leave on April 2nd. Then they had to get permission to pass through 3 other French towns.


---
Return to: 1st_Page Specific Immigrants Simon's_Page
---